Director
Aprill Jones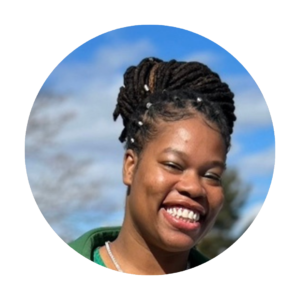 Aprill graduated with her degree in Criminal Justice & minored in Psychology. She began her career in Early childhood in 2013 at just the age of 19 and has had a passion for teaching ever since! She has a love for creating curriculum and watching her students learn & Grow! Ever since accepting Jesus into her heart, she has shared his Word through preaching the Word of God on social media platform and at her local Church. She has been the leader of her youth group Sunday school and her church Women Bible study group at her church! She is excited to continue sharing the Word of God as Director of Learn and Play. Her Favorite scripture is all scripture but if she had to choose, she would choose. 1 john 4:4, "Ye are of God, little children, and have overcome them, because greater is he that is in you, than he that is in the World!" "You have the Holy spirit at work in you, so therefor its impossible for you to fail. You will Win every time because the greater one lives in you and that is the Holy Spirit!" Aprill is honored to serve as the Director of Learn & Play as she continues to grow in Christ.
To contact Aprill, you can:
E
mail: learnandplay@snet.net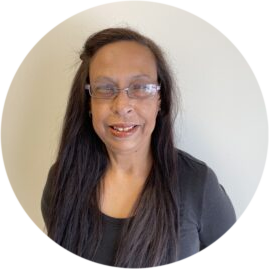 Michele has been working at Learn & Play for eleven years! She received her CDA from Acres and has a lifetime of experience in the early childhood industry. Her favorite part about being a teacher are the endless hugs she receives on a day-to-day basis. In 2012, Michele joined the Learn & Play Infant room and has not turned back since – each time that she receives a smile from one of her precious little ones, her heart melts. Michele has several beloved Bible verses but two of her favorites would have to be
Psalm27:4-8 and Psalm 28:1-2!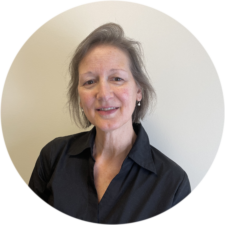 Trena has been working in the early childhood field since 2014 – she has been enamored with children, their families, and co-workers ever since! She is currently pursuing her CDA and says that her favorite part of teaching is watching children grow and develop their individual personalities.

Since joining Learn & Play, Trena feels that she is part of a team with a strong sense of comradery & community. Her goal is for each child to feel safe and secure, and to know that they are loved.
Her favorite Bible verse is Philippians 4:13!
My name is Julia. I have worked in early childcare for about 9 years. I have had the pleasure of caring for Infants & Toddlers for 8 years. I love working with children because the first few years are when they are retaining the most information. I love being able to see that my contribution as a teacher is creating a thriving development with a child's life. It is so rewarding.
My favorite bible verse is Matt 21:22. Thid bible verse brings me comfort to know that through earnest prayer, our heavenly father will be there for us.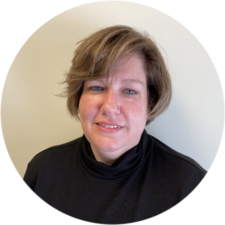 Tracy has been with Learn & Play Since early 2020. She has over 25 years of experience in Childcare. She has worked with a variety of age groups, from elementary school age children to infants. Each age is special in their own way. By far her favorite age must be the waddler age group. No matter how rough a day may get there is always a smiling face with a hug and a giggle to brighten that day. She loves singing, dancing, exploring the world through play and making messes with the waddlers.
Tracy is also a mother of three beautiful girls that are her pride and joy. In her free time Tracy enjoys spending time with her family, being silly and dancing, going to the beach during the summer months, crafting and baking. Tracy favorite time of the year is the fall months and Christmas time.
Tracy lives by Matther 7:12.
So in everything, do to others what you would have them do to you, for this sums up the Law and the Prophets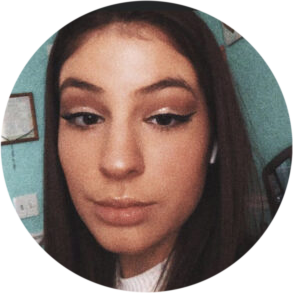 I began working at Learn & Play in late August to share love, creativity, and joy! This is my first job in childcare so it's exciting to learn new knowledge every day that I will continue to use throughout my whole life. I enjoy traveling and exploring new places with beautiful views. I feel it's so important and fulfilling to make even the smallest impact on a child's life, that's why I love to be silly and playful all day. I'm so blessed to be in such a friendly and safe space surrounded by laughs all day! It's so amazing watching how each child's personality shines more and more every day. "Do not conform to the pattern of this world but be transformed by the renewing of your mind. Then you will be able to test and approve what God's will is—his good, pleasing and perfect will." Romans 12:2
Santella Germe
I have been teaching in the field of Early Childhood Education since 2004. I studied ECE at Gateway Community College and have a preschool CDA & Head Teacher certificate. I have experience teaching infants through pre-k, assistant teaching in kindergarten and as an ABA paraprofessional with 1st &2nd grade children with special needs/autism. Building a safe and trusting relationship with the children & their families, being a part of caring for & teaching the children and seeing them reach their milestones is all very important to me. I'm especially glad that I am able to teach & share the Love of Jesus Christ to the little ones in my workplace! One of my favorite Bible verses is Proverbs 3:5-6 Trust in the Lord with all thine heart; and lean not unto thine own understanding. In all thy ways acknowledge him, and he shall direct thy paths.
Antonia Dondero
Toddler Room
Antonia has been teaching and caring for children for over 20 years. She has been a lead teacher in both preschool and toddlers. She thoroughly enjoys spending time with little people. She has her bachelor's degree in both Psychology and Early Childhood Education from Bay Path College in Longmeadow Ma. She lives on the shoreline with her son and her English bulldog. In her spare time, she enjoys being a soccer mom! Going for hikes, walking on the beach, gardening and just being a mom to a great young man!
Kamir Galarce
Preschool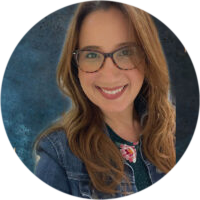 Kamir has experience working with children for over 15 years. She has a BA in Education Teaching has been a pure joy for her as she gets to see the joys on the children's faces as they enjoyed the classroom every day. Being able to welcome students into the room lights up her world. Kamir's go to Bible verse in 2 Corinthians 12:9 9 And he said unto me, my grace is sufficient for thee: for my strength is made perfect in weakness. Most gladly therefore will I rather glory in my infirmities, that the power of Christ may rest upon me.
Cheryl Tardif
Preschool

I am a mom of two beautiful Children. I have been taking care of Children since the age of 13. I love being greeted with smiles and hugs each day! My goal is to provide a safety and trusting environment for each child that enters my classroom. My favorite Bible verse is "Children are a gift from the Lord; they are a reward from him." Psalm 127: 3
Brisaeli Galarza
My name is Brisaeli and I've been working in the early childhood education over 3 years. My goal is to get my CDA certificate and get to be a lead teacher. I come from a big family so I've always been surrounded by kids. Working with kids as always been my passion Seeing kids grow and learn puts a smile on my face and pushes me to be better for them. I love having fun with them as we both get to learn together!!! My favorite verse is Philippians 4:13 " I can do all things through Christ who gives me strength " that verse keeps me going because no matter what can come my way I know through Christ by my side I Can over come anything !!!
Ciarra Chambers
Pre-k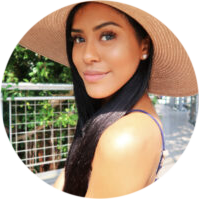 My name is Ciarra Chambers
I am a mother to a beautiful daughter of Christ! She has taught me so much about myself while strengthening my love of God and Jesus Christ. Children are a blessing, and for that I treat my roles as a mother and as a Teacher's Assistant with the same amount of much energy and love! I am beyond excited to take on this role of caring for each and every child here at Learn & Play Christian Early Learning Center. I really believe that I am doing this work for the Lord and with his grace, and I hope it will shine through in all that I do! Some of my interests are attending Church services at Vox here in Branford, Hot Yoga, long distant running, interior designing for fun and playing with my daughter and my two puppies!
Two out of many of my favorite Bible verses!
Let all that you do be done in love!