Church Ministry
Chapel Time!
Each Wednesday from 10:00am to 10:30am is our special time to gather as a group for Bible lessons with Pastor Kent in the church's sanctuary. Parents/guardians are welcome to attend, as well as children who are not scheduled to be at Learn & Play on Wednesday mornings.
Chapel services are now being held via Zoom every Wednesday morning until classrooms are able to utilize the sanctuary again.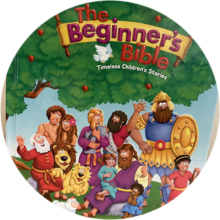 Each class at Learn & Play is equipped with a Beginner's Bible – this is where our weekly stories are read and learned about! Once a child reached our Pre-K classroom, they are given a Bible of their own in order to follow along during Chapel time & bring it home at the end of the year to cherish for years to come!